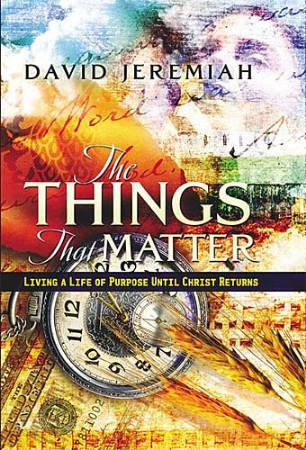 Precio: 10.00
Código del Producto: TTMHBK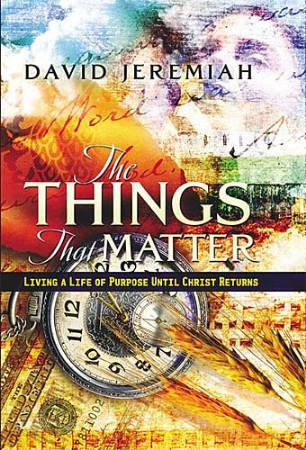 Precio: 10.00
Código del Producto: TTMHBK
Is your life grounded in what really matters?
As humans with finite perspectives, we are often troubled by the future, dreading what tomorrow might bring. Jesus teaches us not to worry about the future, but to prepare for it. In
The Things that Matter
, Dr. Jeremiah challenges you in six different areas of your life to live today with eternal purpose. You will learn how you can walk through this chaotic world with the Lord Jesus Christ as your strength. Do the things that really matter until Christ's return!
Product Specifications
| | |
| --- | --- |
| Product Code | TTMHBK |
| Number of Pages | 87 |
| Number of Chapters | 6 |
| Cover | Hardback |
| Dimensions | 4.8 x 6.5 |
| Publisher | W Publishing Group |
| Copyright Date | 2011 |
| ISBN | 978-0849917943 |