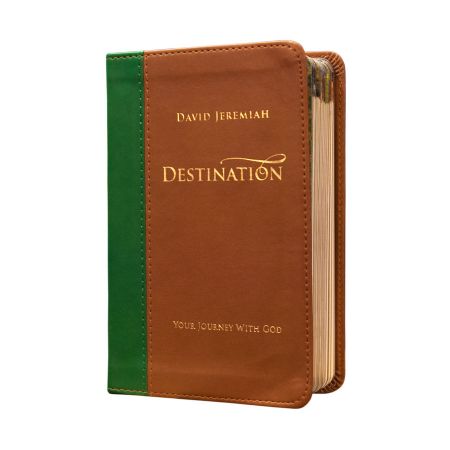 Precio: 20.00
Código del Producto: DESHBKLE
Destination: Your Journey with God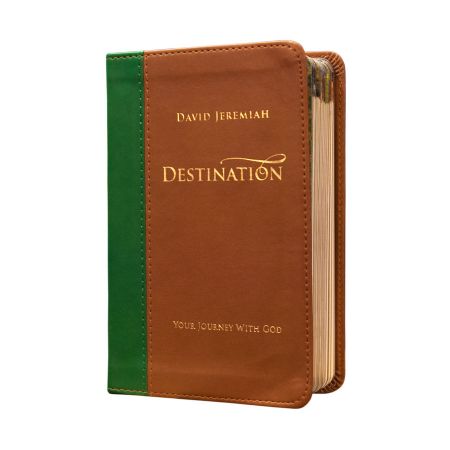 Precio: 20.00
Código del Producto: DESHBKLE
Many people today cannot begin a journey without consulting their GPS—their global positioning system.
In fact, electronic devices are quickly becoming a necessity in some people's lives. While technology offers many benefits, it is important to remember not to allow these preoccupations, and others, from taking our mind off our relationship with God. There is only one site (or destination) that really matters, and a GPS won't get us there, and that is where we will spend eternity.
This devotional book,
Destination—Your Journey With God
, is designed to enrich and encourage you in your walk with God. It includes a Scripture reading and an inspiring devotional thought for every day of the year. When you make
Destination
a part of each day, the demands of daily living will fade as you consider and contemplate God's goodness and grace in your life. Don't allow the world's interests and attractions to rob you of your time with the Lord. Live each day with your eternal destination in view.
Product Specifications
Product Code
DESHBKLE
Number of Pages
392
Cover
Leather-bound
Dimensions
4 x 6.25
Publisher
Turning Point
Copyright Date
2013
Features
Soft, leather cover
Vivid green spine
365-day devotional
Scripture reference to correspond with each devotional
Wide range of topics
Gift book size
Larger font