Moments With God
Make the Most of Your Moments in 2023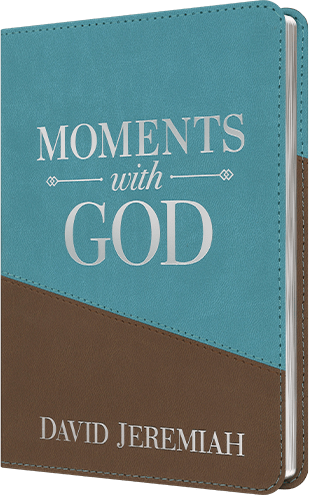 Dr. David Jeremiah is dedicated to providing believers with practical and helpful Bible study resources to help them grow in their personal walk with the Lord. Drawing from years of studying and teaching God's Word, he is passionate about building up the Body of Christ with sound truth, as you will find in this year's devotional.
Certainly, the time we spend in God's Word and prayer each day is never wasted. In fact, those moments often set the tone for our attitudes, actions, and words for the day.
Make the most of your moments in 2023 by experiencing the power of God's Word for yourself with this beautiful devotional.
Request Now
Request 4-pack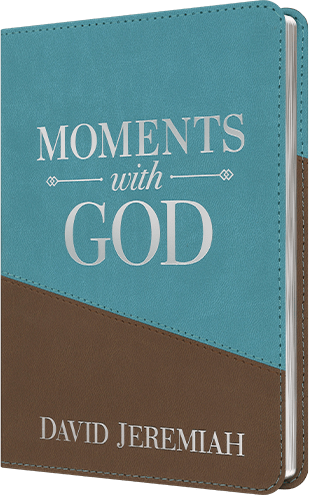 Moments With God
The 2023 Turning Point Leather Devotional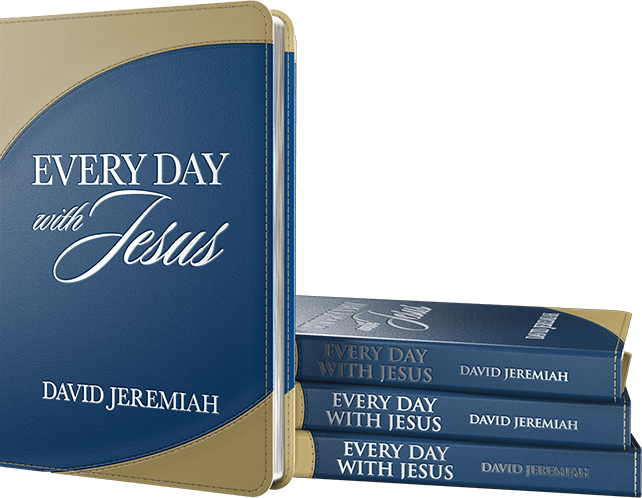 As the new year begins, determine to make time with God a priority in your life each day! Our 2023 devotional, Moments With God, is designed to help you do exactly that. Begin or end each day of the coming year by focusing your thoughts on our sovereign, loving, holy God. Allow your heart to be encouraged and strengthened as you discover more of God's character and care for His people.
Experience the difference in your life as you grow in your faith by spending Moments With God.
Request 4-pack
Request 1 copy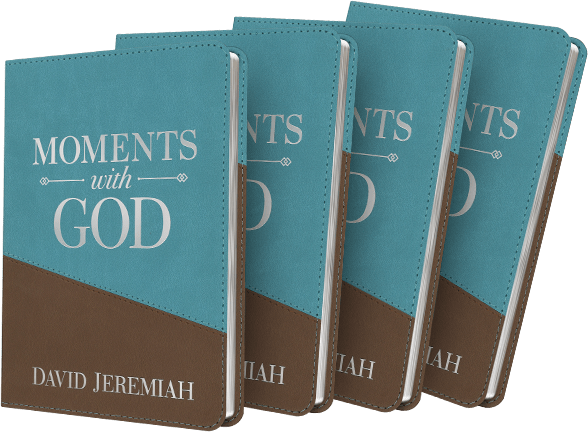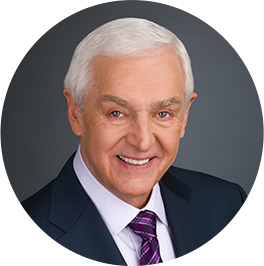 Every day of 2023, I hope you'll seek and seize a moment with the Father, growing deeper in faith and closer to Him day by day, moment by moment.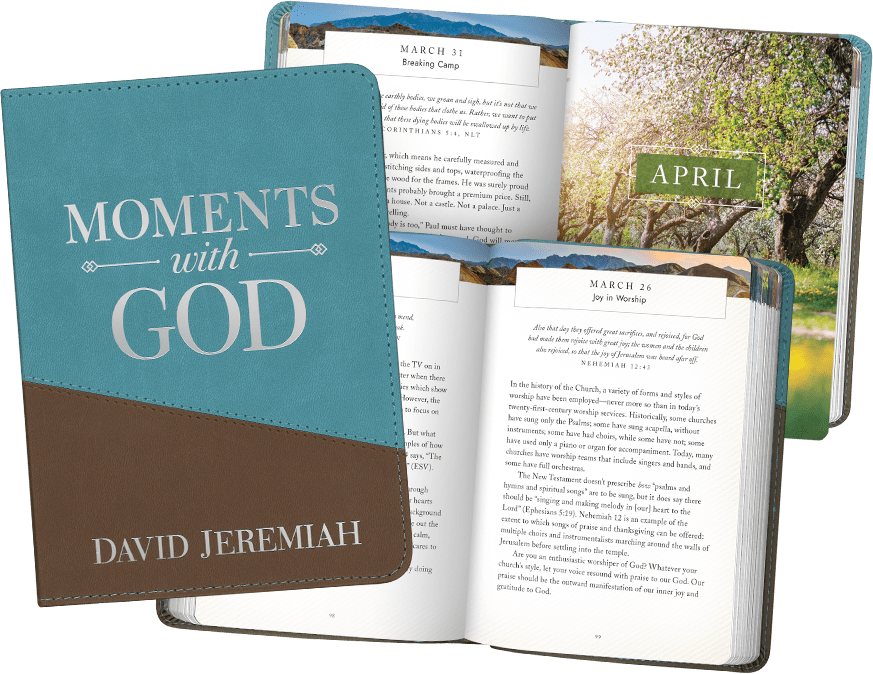 The 2023 Devotional
It Only Takes a Moment...
Your life is divided into days. Your days into moments. And the Lord Himself is the Master of each and every one.
This beautiful leather devotional—a collection of moments with God—will be a powerful reminder that every day, every moment of the new year, is in His hands!
As you supplement your Bible reading and prayer with these daily biblical insights, you'll gain confidence...be spurred to godliness...smile with deep, abiding joy...and discover encouraging words you can share with others.
Moments With God contains biblical truth from Dr. David Jeremiah for every day of the year, plus Scripture to encourage you in your walk with the Lord.
Seize this opportunity to spend time in His presence in 2023—grow in your faith and hope for the future through Moments With God.
Request Your Devotional Today
This beautiful devotional makes an excellent gift for friends and loved ones!
Moments With God 2023 Devotional
A Look Inside...
Inside Moments With God you'll find...
- 365 daily devotional readings
- Scripture references correlating to each devotional
- Insights from David Jeremiah
- Beautiful, full-color images of nature
- Easy-to-read 12-point font
- Practical insights for growing in your walk with Jesus
Soft leather cover • Silver foil lettering • Gift book size
Request Your Devotional Today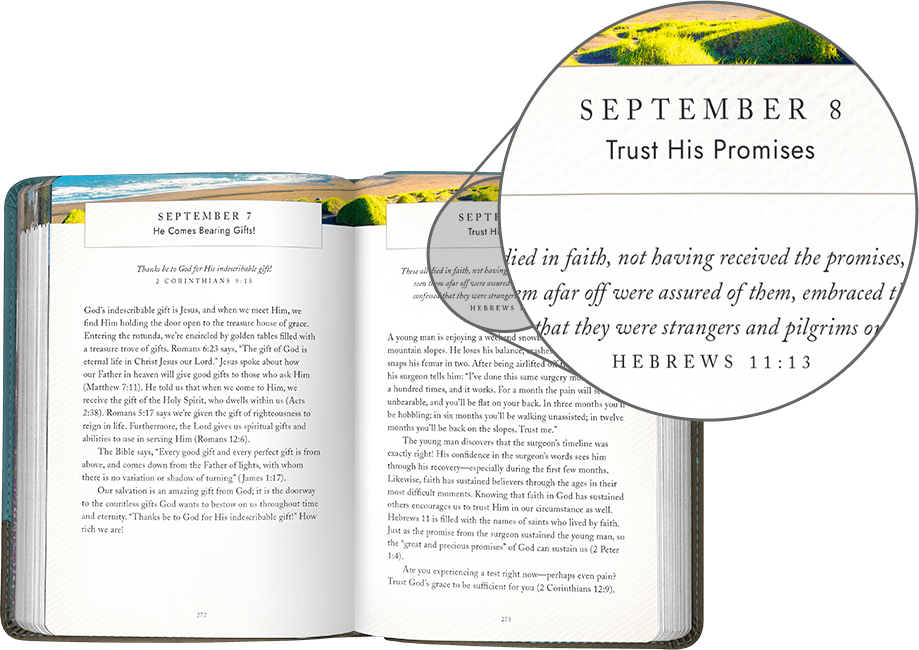 About the author
David Jeremiah
Dr. David Jeremiah is one of America's most trusted Bible teachers.
For more than 40 years, he has helped millions deepen their understanding of the Bible through 4,552 daily Turning Point Radio releases and a daily Turning Point Television program that reaches millions of people globally.
Dr. Jeremiah has authored many books, including The God You May Not Know, Revealing the Mysteries of Heaven, The Book of Signs, and The World of the End.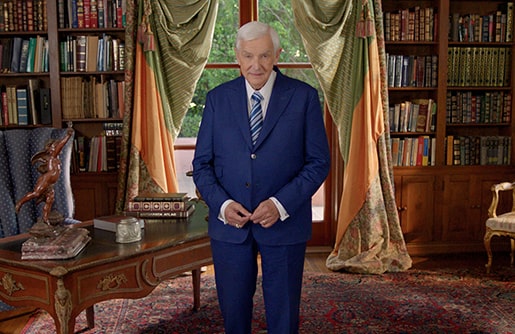 DEBRA'S STORY
A Divine Appointment
Recently, I was at a San Diego Padres baseball game with a pastor friend who had come to visit on vacation. In the section where our seats were located, a woman named Debra was serving food and concessions.
During the game Debra came over to where I was seated to ask: "Are you really David Jeremiah?"
She proceeded to tell me that she had recently gotten out of prison. While she was serving her sentence, someone had given her a copy of our monthly Turning Points devotional magazine, and she read it cover-to-cover in one sitting. When she got to the end of the magazine, where we always present the Gospel, she accepted Jesus Christ as her Savior!
The Lord has burdened my heart to reach more people like Debra in particular—people who are in prison across the country and across the border—through The Heart of Christmas Project.
Learn More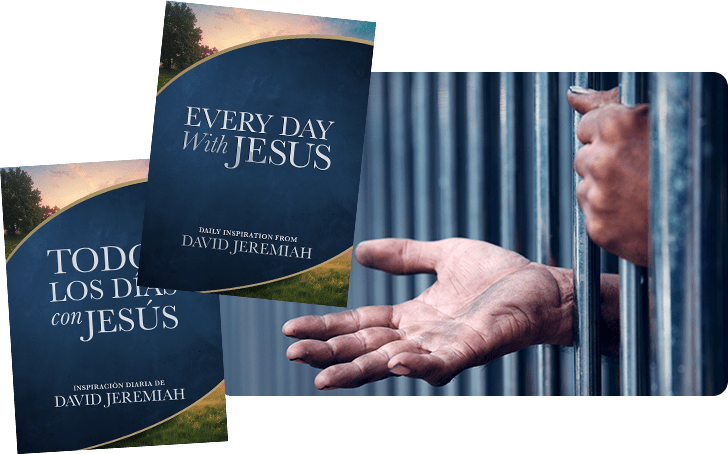 Available with your gift in support of our ongoing ministry:

Moments With God 4-pack
WITH YOUR gift of $120 or More
• 4 copies of David Jeremiah's new 365-day devotional
Request 4-pack

with a gift of $120 or more

Support Ongoing Ministry
WITH A GIFT OF ANY AMOUNT
Support Turning Point's ongoing ministry without receiving a resource.
Give Now