The giants we face have different names: Fear. Discouragement. Loneliness. Worry. Guilt. Temptation. Anger. Resentment. Doubt. Procrastination. Failure. Jealousy. Call them what you will; they're only giants, after all, like Goliath. He was a shade over nine feet tall, but it only added up to a bigger dent in the pavement once he fell. The bigger they come, the harder they fall.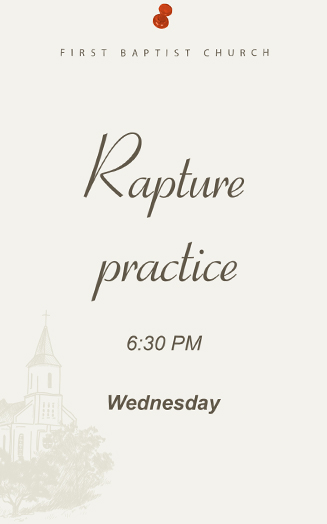 Can you imagine...
walking into church one Sunday and seeing this announcement posted on the bulletin board?
Can you imagine...
walking into church one Sunday and seeing this announcement posted on the bulletin board?
oh, I know it might seem silly
...to think about attending a rehearsal for the Rapture—but here's the amazing reality:
God's Word outlines ten ways we should be preparing for Christ's return!
And when you think about it, it only makes sense...rehearsal just means getting ready for something—it's preparation for a future event. And that is exactly what we should be doing in light of Christ's return.
BY AWARD-WINNING AUTHOR
JACK COUNTRYMAN
Sometimes God's greatest gifts arise from the smallest steps of obedience!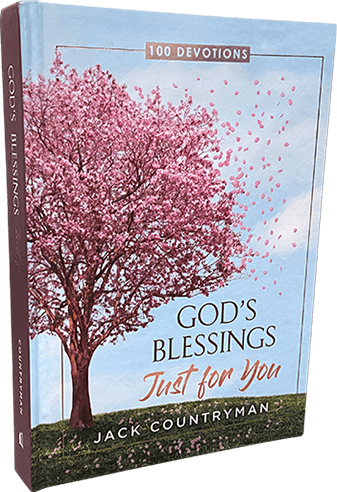 Take a journey through 100 blessings from the Bible, along with thoughtful reflections that remind us of the many ways God shows His love for us.
Request Today

With a Gift of Any Amount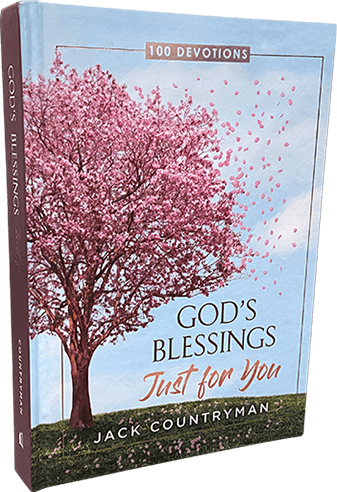 The Bible often speaks of the blessings that God wants to shower on us when we walk in obedience to Him.
God's Blessings Just for You highlights one hundred passages of Scripture from the New King James Version to lead you into a deeper relationship with God. Each selection includes a short meditation, making this simple but powerful book an excellent addition to your daily devotions.
God's Blessings Just for You is a beautiful reminder for anyone going through a difficult time that God is still present. It is also a wonderful gift for a recent graduate or friend experiencing a transition or loss.
This latest book from Jack Countryman takes you on a biblical journey to discover the many ways God wants to bless you today and always.
"Who? Me?"
Serving as Jesus Served
Blessed Benefits
Doubts … Redeemed
Being Known by God
Choosing to Trust
Doing the Work of Christ
Forgiven and Cleansed
Overtaken by Blessings
Hallelujah! What a Savior!
What Kind of Blessings?
Sinful and Forgiven, Chosen and Blessed
And 88 more inspiring thoughts for the coming year.

Excerpt from God's Blessings Just For You
A Refuge While We Wait
. . . When the storms of life are relational—a prodigal child, a rough patch in marriage—we can pour out our hearts to Jesus, our Savior, our Lord, and our faithful Best Friend. His 24/7 companionship can be a refuge as we wait for God's response to our prayers.
The storms of life may also swirl around career uncertainty or financial debt. Again, we can go to God who owns the cattle on a thousand hills; who knows our needs and will meet them; who provides food for the birds and who will provide for us.
More often than not, praying and waiting go hand in hand. When we look back at times we impatiently waited for the Lord's response; though, we often see that His answer came at just the right time. So, as we wait, may we take refuge in God and choose to remember that His timing is perfect.
About the author
Jack Countryman
Jack Countryman is the founder of JCountryman Gift Books, a division of Thomas Nelson, and the recipient of the Evangelical Christian Publishers Association's Charlie Jordan Lifetime Achievement Award.
Over the past thirty years, he has developed bestselling gift books such as God's Promises for Your Every Need, God's Promises for Men, God's Promises for Women, God Listens, and Red Letter Words of Jesus. More than twenty million copies of Countryman's books have been sold.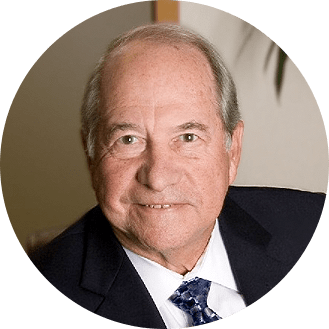 Become a Bible Strong Partner
today, and receive a free copy.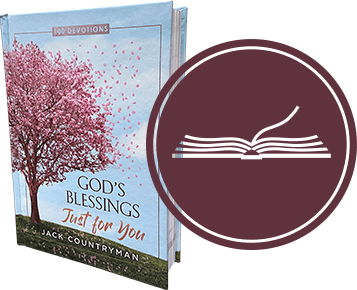 Has Turning Point's ministry blessed you?
With each radio program you hear, each television message you watch, every piece of printed material you receive, each daily devotional you read, we pray we are meeting—no, exceeding—your expectations. Are we? Yes? Great! However, as we enter a new year together in 2021, we want to propose a new challenge for you:
We want you to expect even more from us—and we invite you to be a part of what God is doing!
If Turning Point has made a difference in your life, please consider joining us as a Bible Strong Partner. As a token of our thanks, we will send you a complimentary copy of God's Blessings Just for You along with our UNCHANGING Bible Strong Bookmark.
God's Blessings Just For You
Available with your gift in support of our ongoing ministry:
WITH A MONTHLY gift of $25 OR MORE
You'll Receive
• God's Blessings Just for You
• 2021 Turning Point Notetaker's Journal
• Monthly ministry resource and series study guide
• Turning Points monthly devotional magazine
• Exclusive access to eight Partner Series each quarter
• Digital Bible Strong Living Library (48 Volumes)
• Access to the Bible Strong Partners Facebook page
• 50 percent discount on additional study guides
• The UNCHANGING Bible Strong Bookmark
Join With a Monthly Gift of
$25 or more